High Definition Multi-Stream Web Camera
High quality 2 megapixel HD multi-stream IP camera for extreme outdoor applications. This camera boasts high definition 2 Megapixel HD (1920 x 1080 px) resolution, allowing for the delivery of highly detailed images and coverage that is 6 times larger than a standard VGA CCTV camera. This camera also includes a remotely adjustable optical lens to alter the optical zoom and focus as well as being able to utilise digital zoom.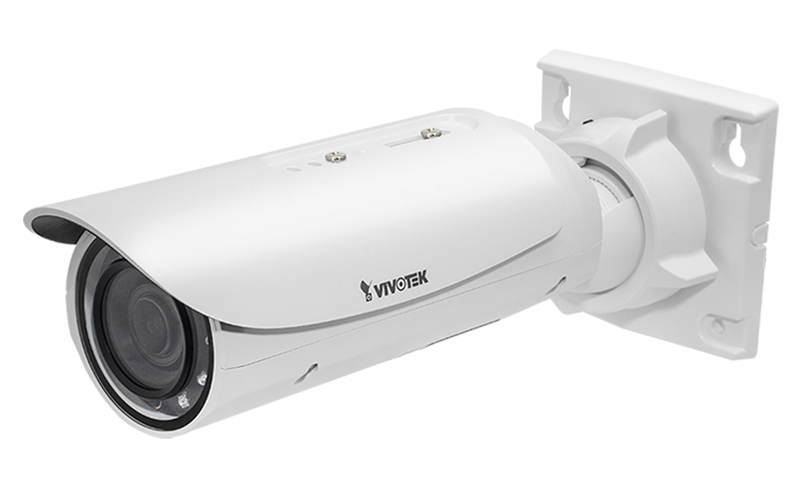 To maximize the benefit of the 2 megapixel sensor, the V2 Camera Head employs several innovative technologies for optimized bandwidth efficiency. The ePTZ function enables users to quickly move to a target area for close-up shots without moving the camera physically. Users can also receive only the portions of the images they are interested in via the cropping function.
Multiple imager/video streams can be delivered simultaneously in different resolutions, frame rates, and image qualities for viewing on different platforms so as to meet different needs or bandwidth constraints. This enables digital manipulation of the live viewing stream while keeping the other streams set for active event capture. The V2 also offers activity adaptive streaming support that dynamically allocates bandwidth according to the video content and trigger state.
Designed for outdoor surveillance, the V2 features auto-iris capability to protect the lens from damage induced by direct sunlight. To adapt to light changes throughout the day, the camera includes a removable IR-cut filter and IR illuminators for superior image quality around the clock. The V2 also comes with an IP66-rated housing that offers protection against rain and dust to ensure functional operation in all types of weather conditions.
With other advanced features such as tamper detection, SD/SDHC/SDXC card on-board storage, and two-way audio (full duplex), the V2 is an all-in-one high definition multi-stream IP network camera for outdoor environments.
Features
2 Megapixel maximum resolution (1920x1080 px), 16:9 aspect ratio
1/2.7" Progressive CMOS Image Sensor
H.264 & MJPEG - 30 fps @ 1920x1080 2MP Full HD
Remotely adjustable Vari-focal Lens; 2.8~12mm Focal Length 
Field of View: 34°~112° Horizontal ; 19°~59° Vertical ; 39°~133° Diagonal
Removable IR-cut Filter for Day & Night Function
Built-in IR Illuminators, Effective up to 30 Meters
Adjustable video/image size, quality and bit rate. 
4 Simultaneous streams for live viewing and event recording
FTP, Email, NAS & SD event storage with image and video outputs
Triple window video motion detection
Smart Focus System for Remote and Precise Focus Adjustment
Dual day/night profiles for brightness, contrast, saturation, sharpness, white balance and exposure control.
WDR Enhancement for Unparalleled Visibility in Extremely Bright or Dark Environments
Built-in SD/SDHC/SDXC Card Slot for On-board Storage
Weather-proof IP66-rated Housing
Operating Temperature: -20°C ~ 50°C (-4°F~ 122°F)
Web Browser live viewing, configuration and local event storage access